Your custom ideas, designs and dreams made to order!

Provide us your thoughts, quantity, budget and in hands date and we start the process. We can design awards to fit nearly any budget and lead time. Our customer service will be happy to help you in the right direction!

Based on the information provided, our design team will design a 2D concept to present the ideas and possibilities.

Once the conceptual design is approved, we'll proceed with a 3D rendering and a quote to present to your customer.

Once the professional rending is approved, we will process your order and have your hand-crafted awards delivered to you in time for your event or occasion.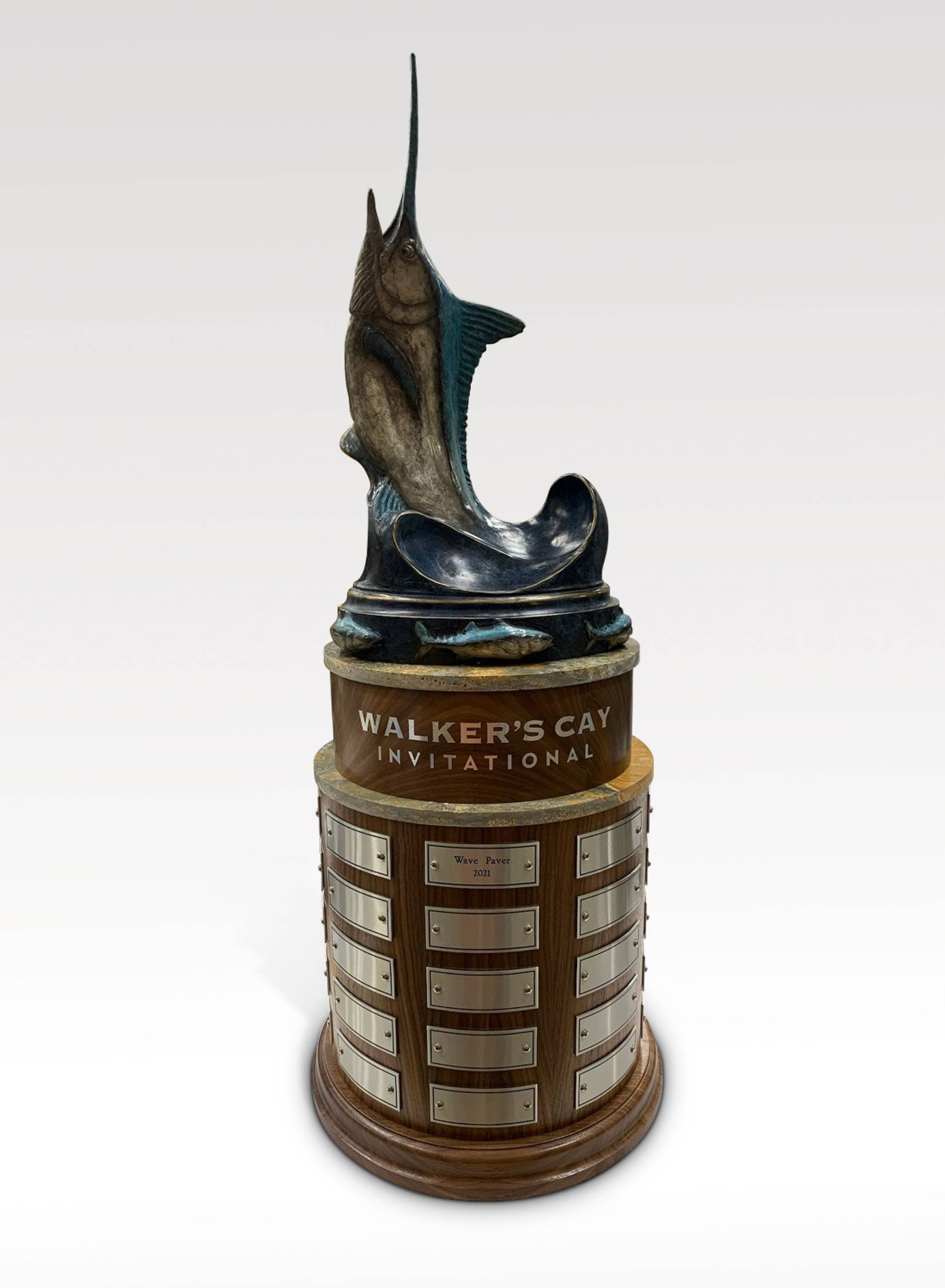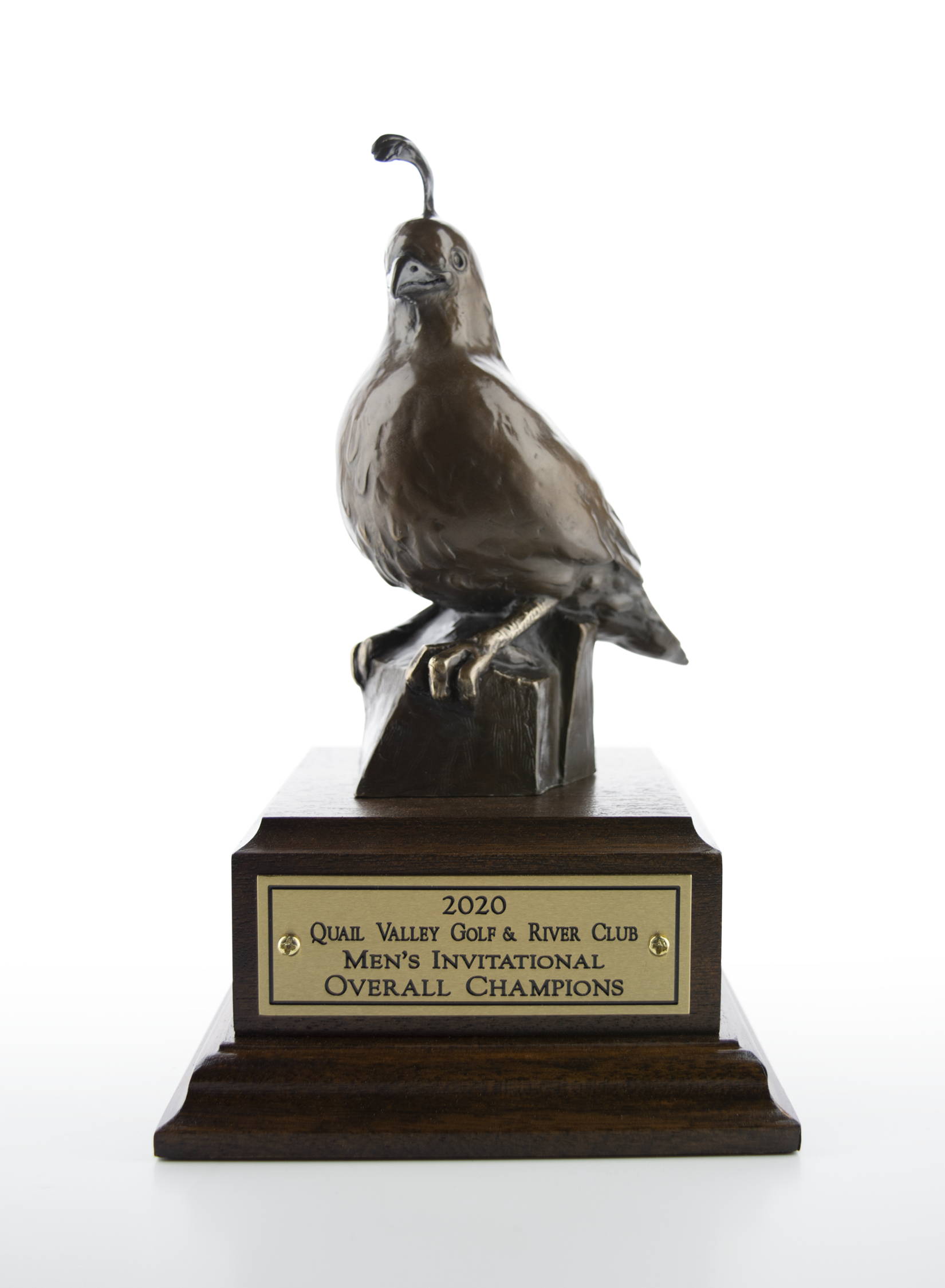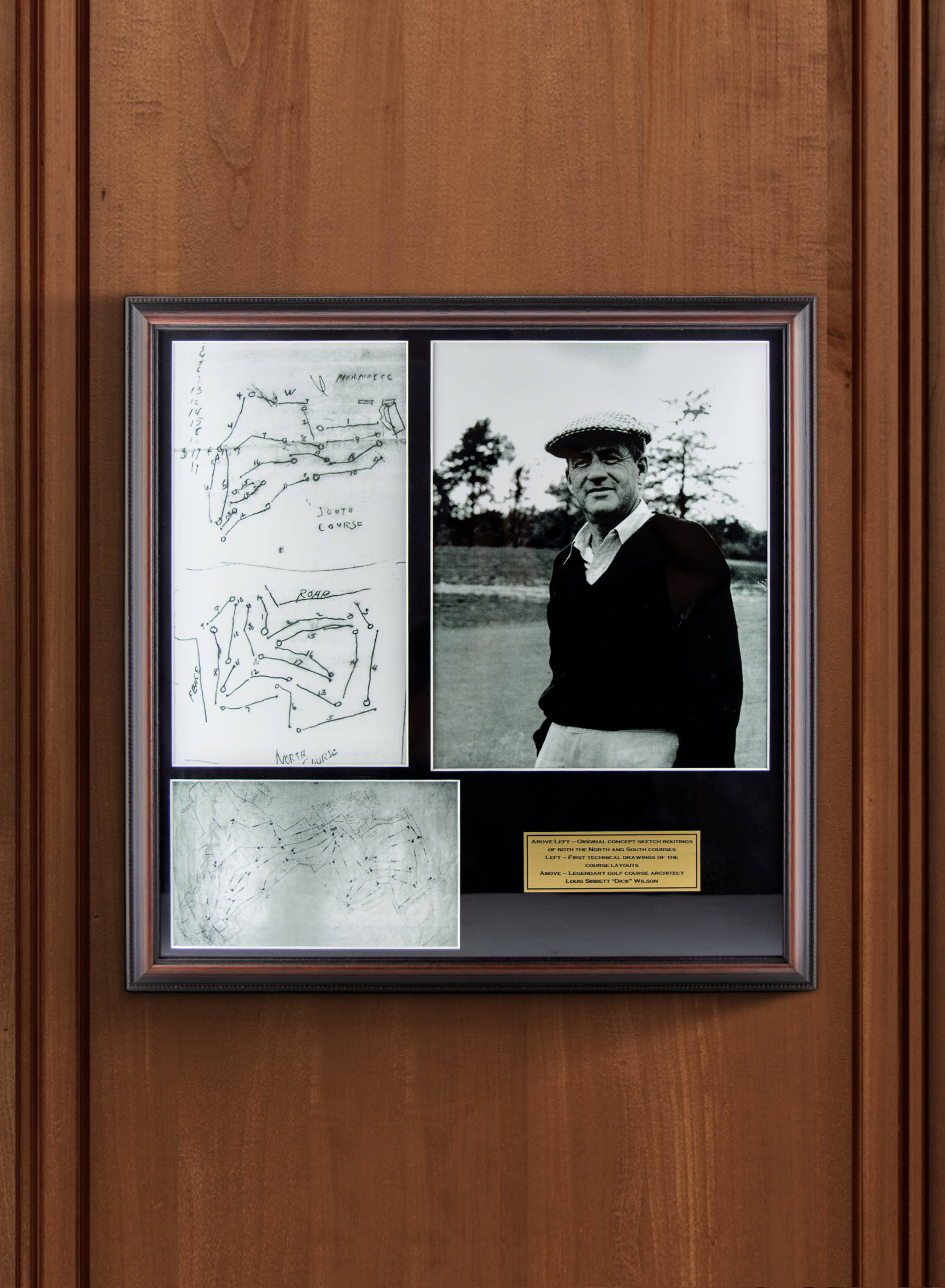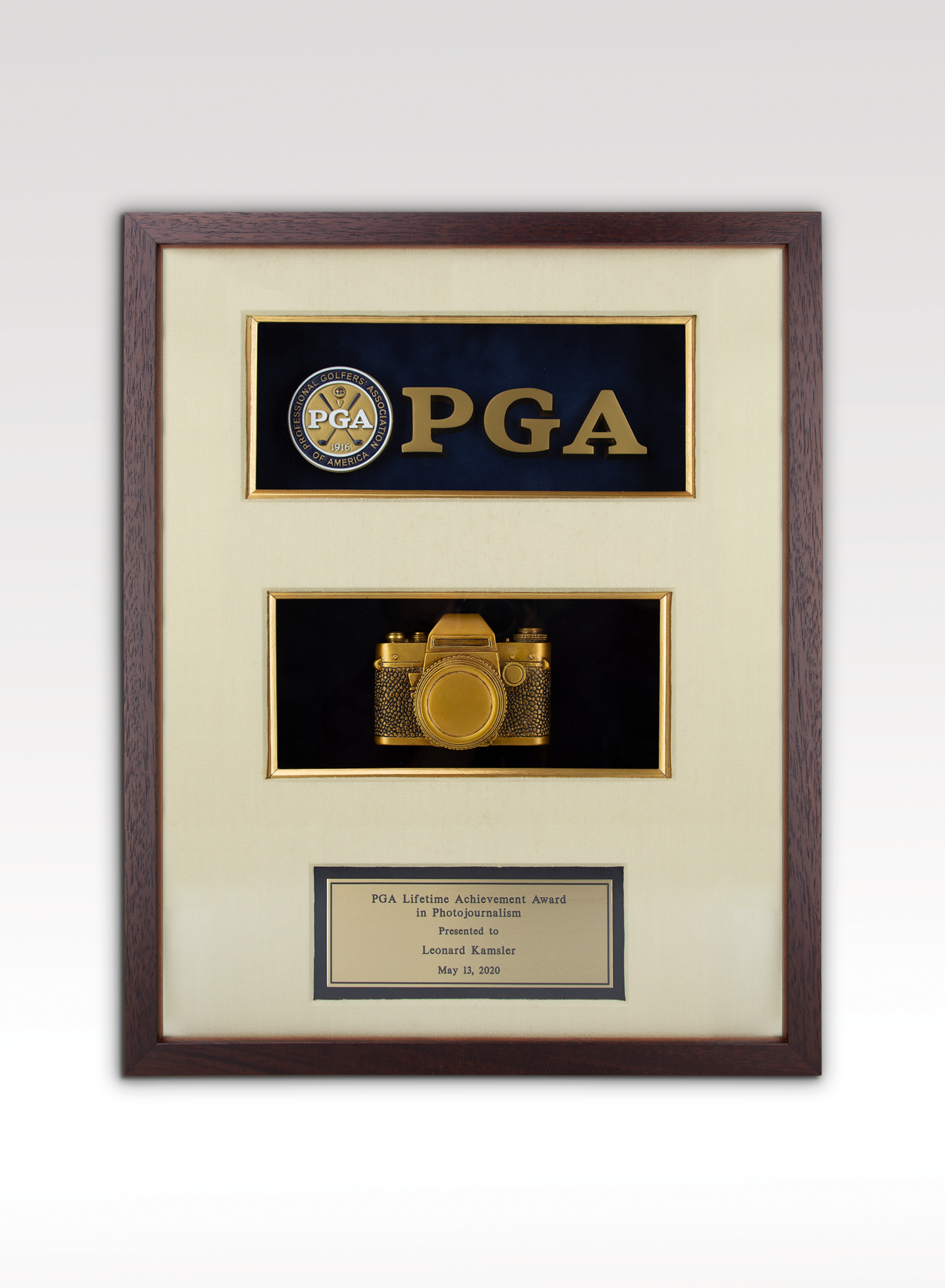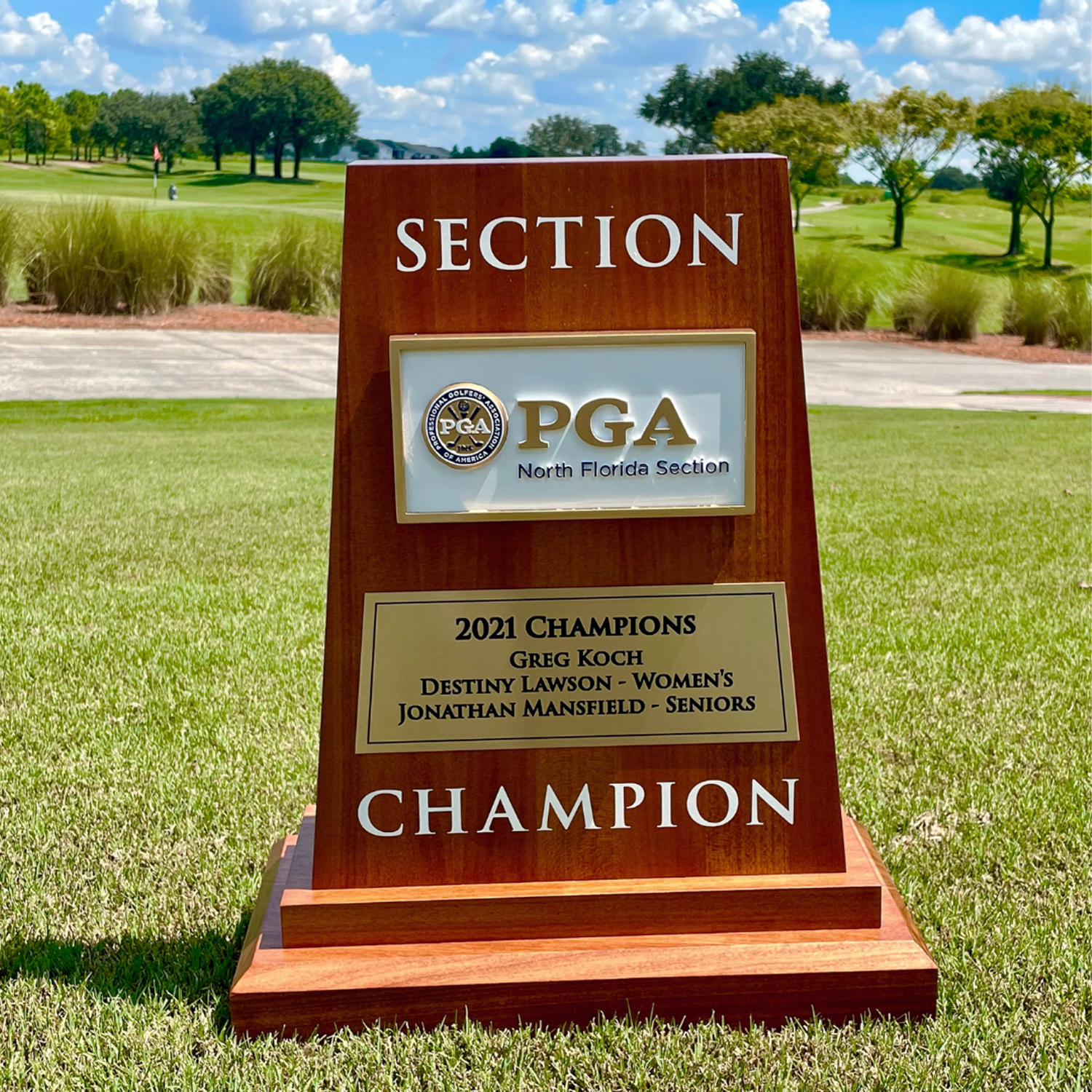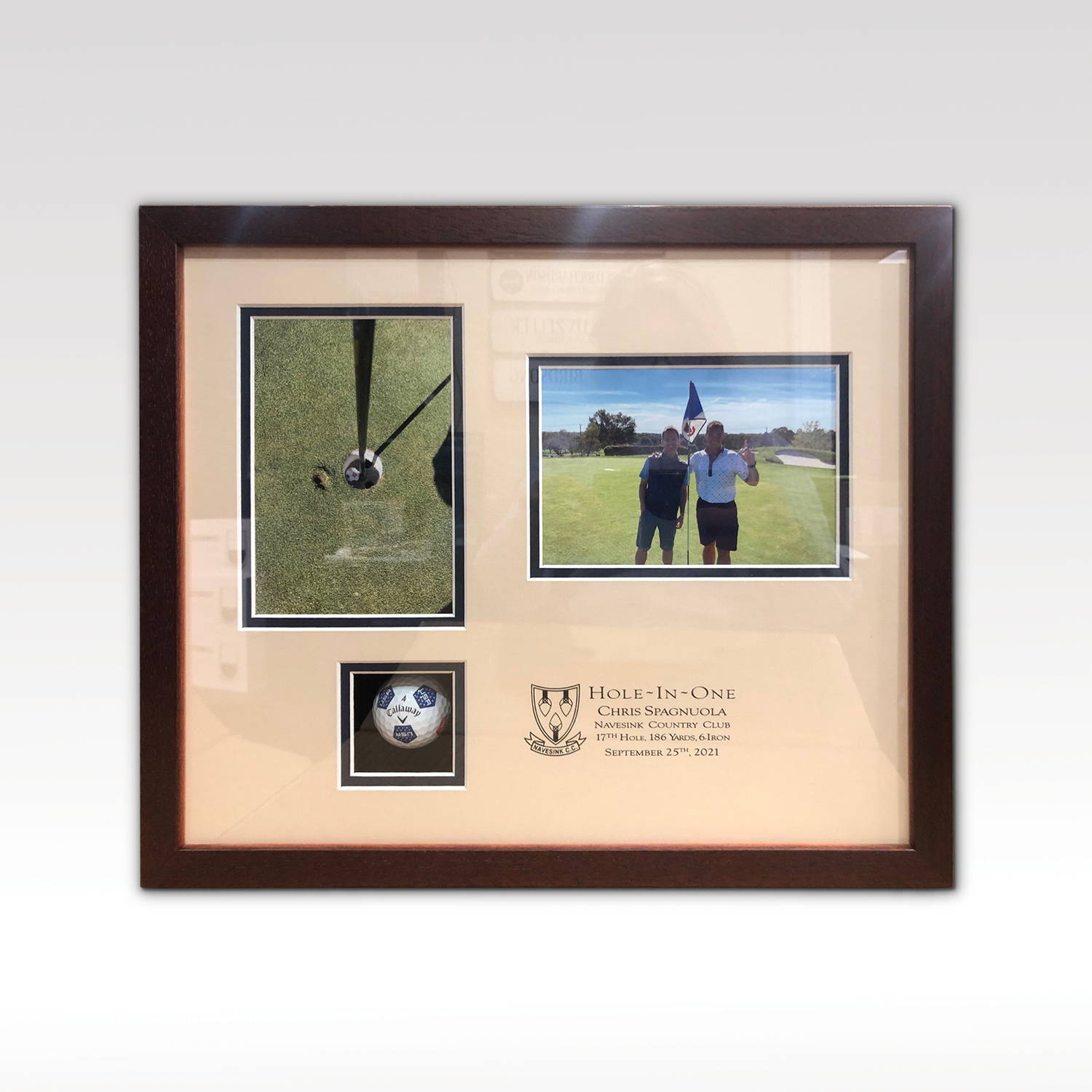 You can better recognize the contributions and achievements of your staff and club members. We know that everyone has different styles to match, requirements to maintain, and size/shape parameters. Custom-built trophies and recognition pieces cater to your specific needs and ensure that they will fit perfectly with your club.
Whether its a trophy, plaque, panel, or anything in between,
we can make it custom to fit your needs.
TIGER SLAM
Golf Club Shadowbox Display
This Shadowbox was built to house a set of clubs used by Tiger Woods throughout his historic season between June 2000 and April 2001.
The project was acquired in late 2021, and the shadowbox was produced in early 2022.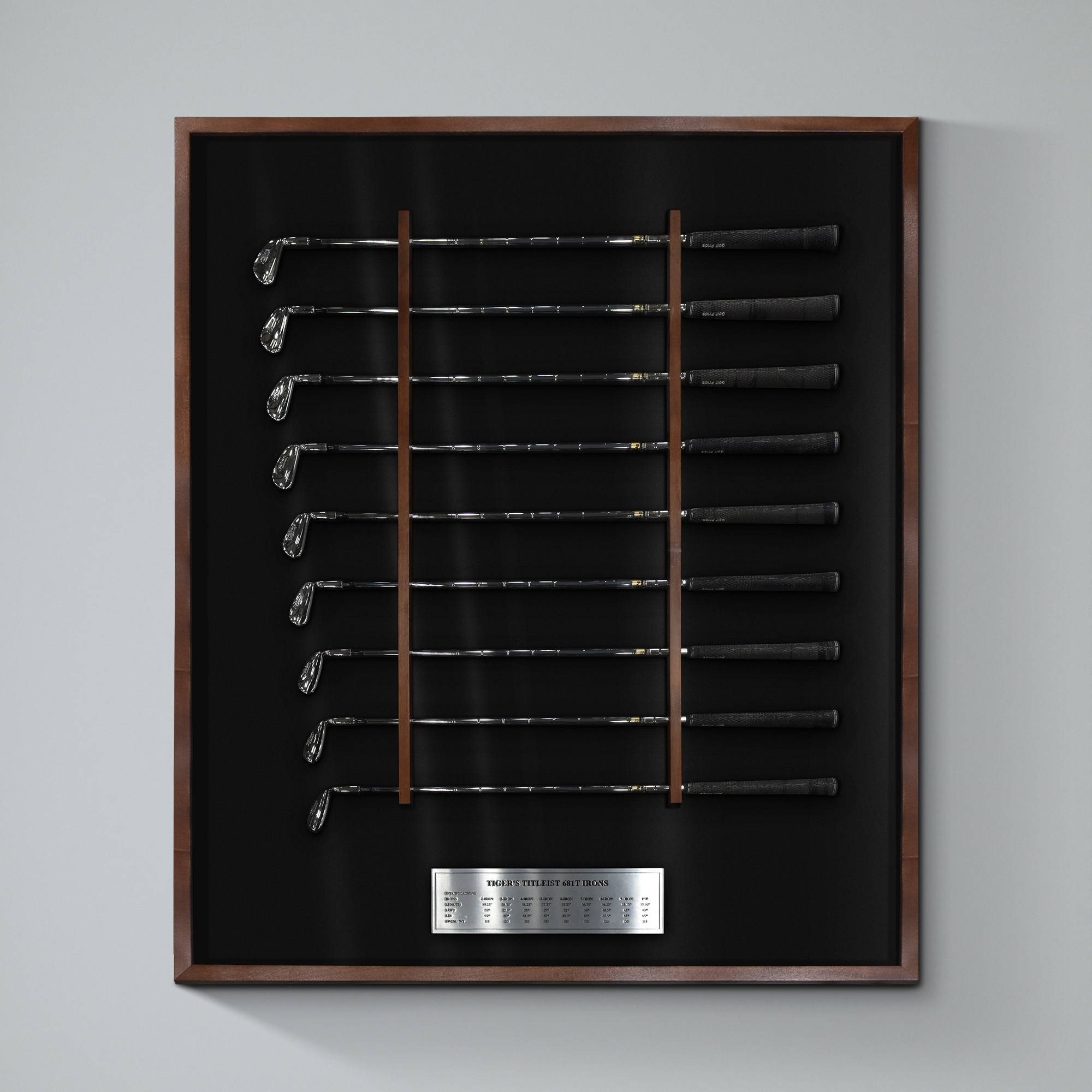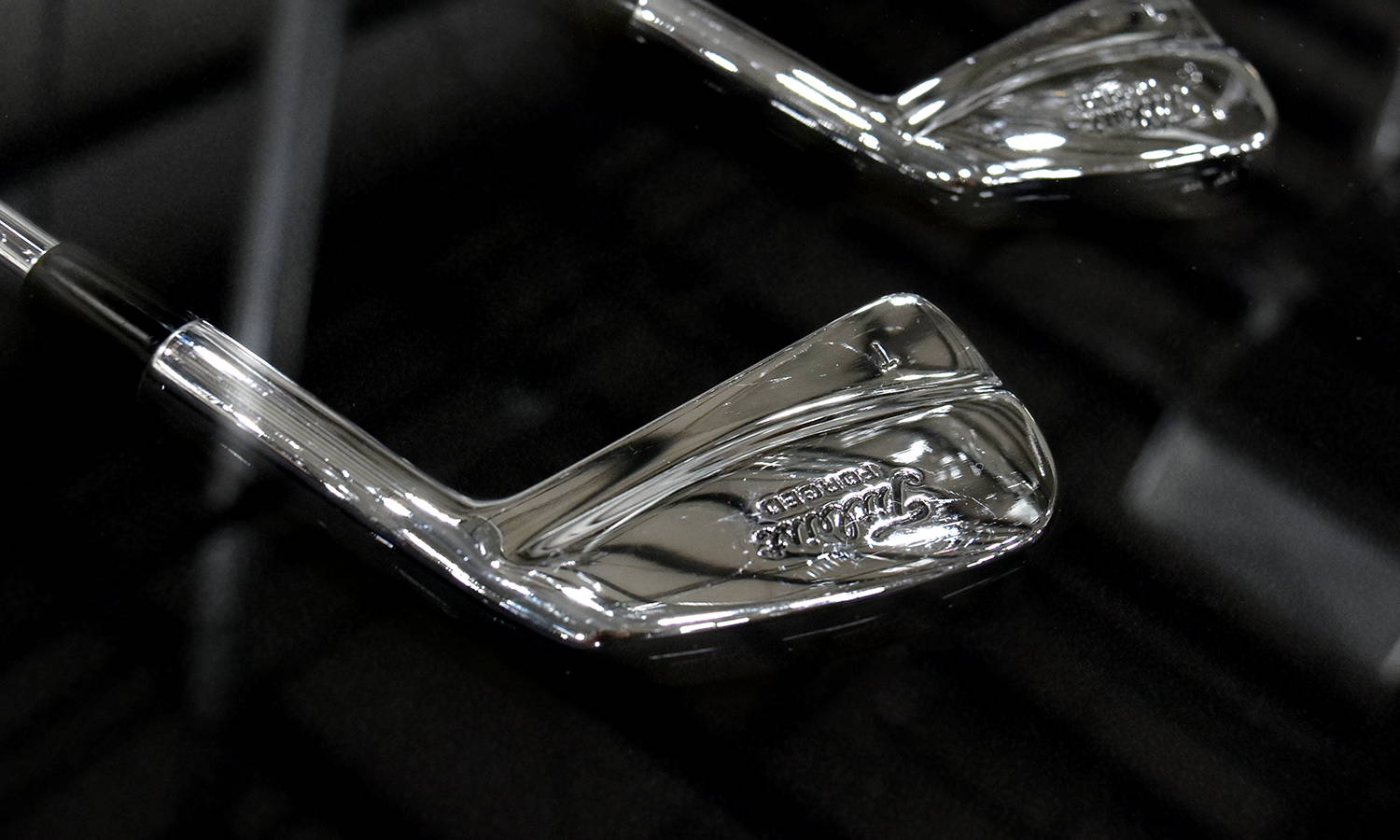 BATON ROUGE CC
Anniversary Newsletters Frame Display
This frame was built to commemorate Baton Rouge Country Clubs' 100-year anniversary. The frame was custom made to display the 3 Newsletters that each commemorated different anniversary years leading up to the Centennial Celebration.
The project was acquired and the frame was produced in late 2021.
"I have been working over 8 years on custom projects with Heritage… there's nothing they can't do when it comes to frames and awards! In addition, their communication is great and the turn around time for custom work is 2nd to none!"
- Bobby Jacks
Baton Rouge CC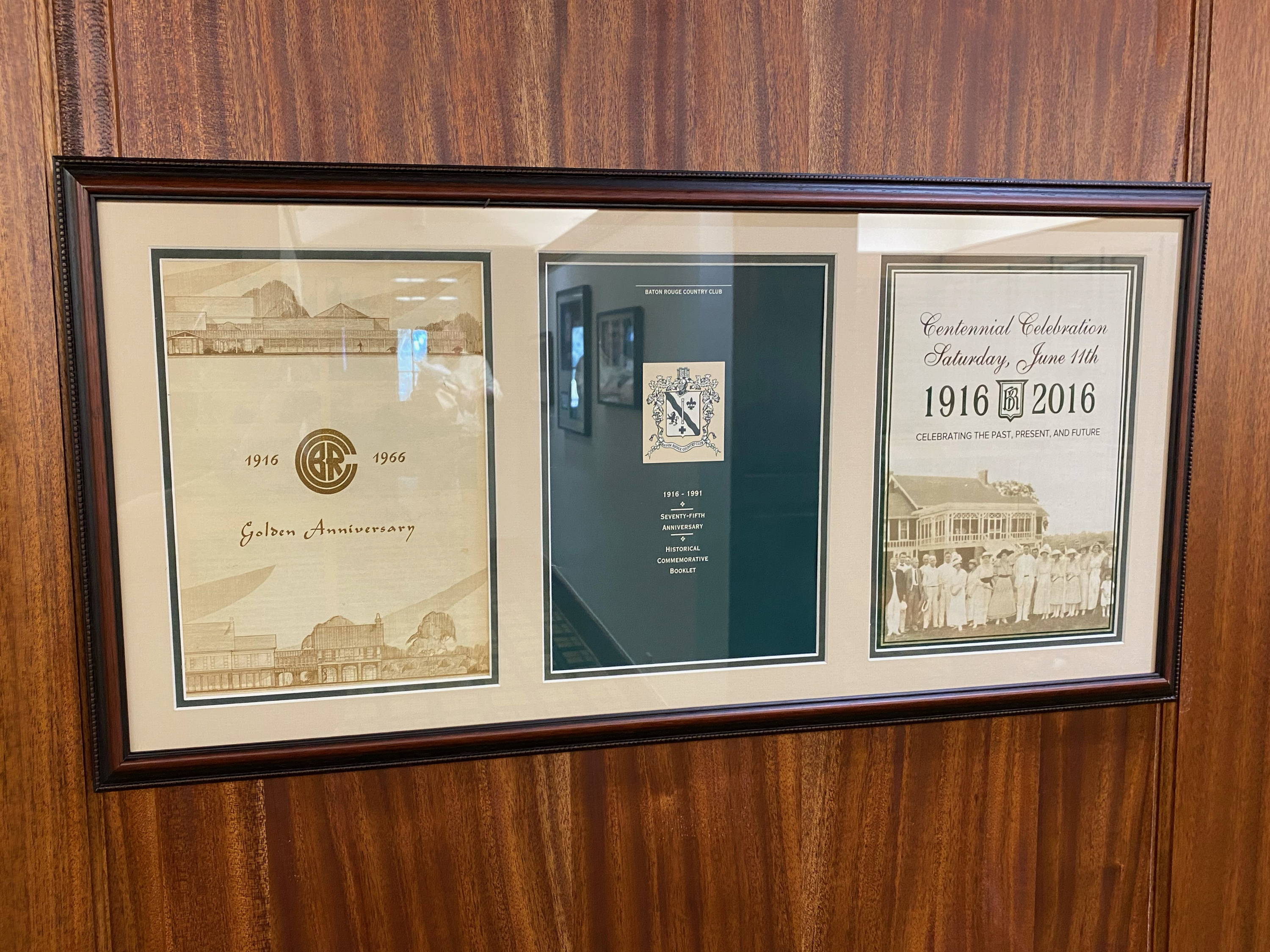 PERSONAL DISPLAY
Persimmon Clubs Shadowbox Display
This Shadowbox was built to house a set of Persimmon clubs that were used at the Royal Mid-Surrey Golf Club in England.
The project was acquired at the end of January 2021, and the shadowbox was produced in early February 2021.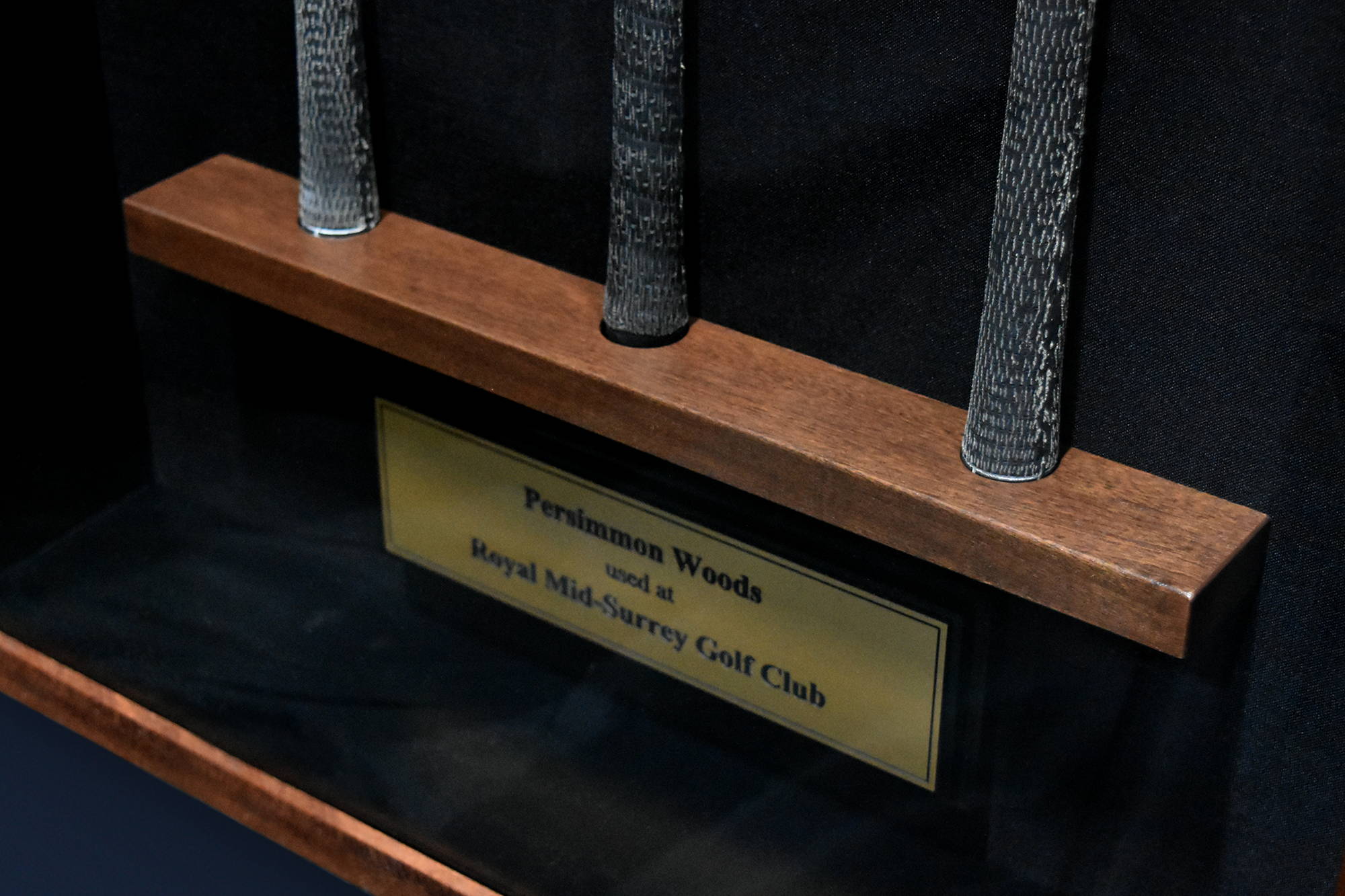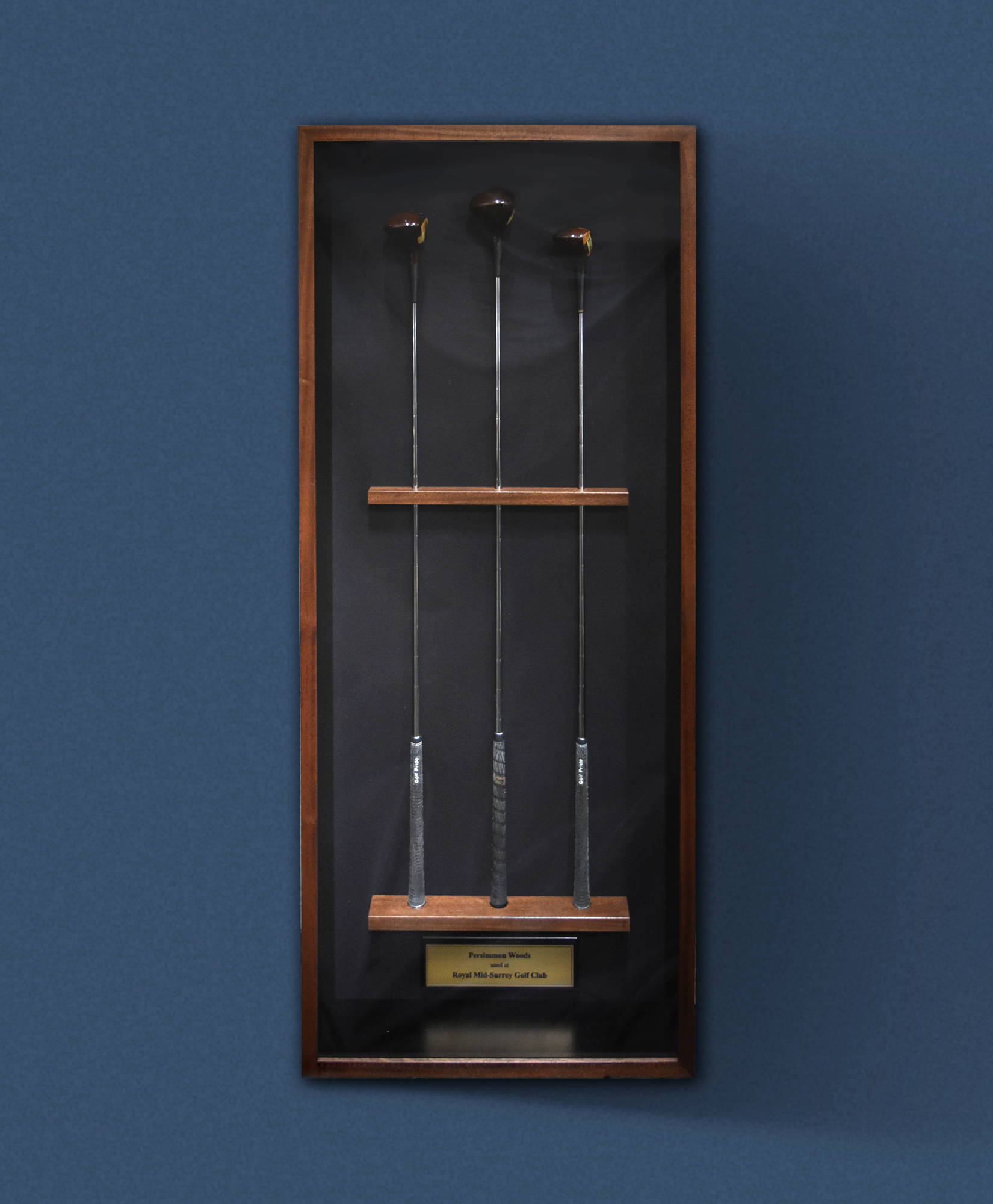 CUSTOM FRAME
Oceanside Country Club Frame
This frame was made for an F & B Director who was leaving.
It was designed to have the backer easily removed on site to access the matte, and was then signed by club staff.
The project was acquired in June of 2022, and was produced and delivered within a week.